Hello,
How can we help you?
Redundancy questions
Only at maximum bollard pull the aft thruster is interfered but this is minimal. The maximum bollard pull is generally achieved by turning the forward thrusters 8 degrees outward.

It is really up to the client to out fit the Rotortug with one or two winches or even a carousel winch. To make maximized use of the Rotortug configuration we however would like to recommend to always use two winches. They can be single drum winches instead of double drum.

In case one engine or thruster fails you can continue to operate the Rotortug as either a tractor or a ship docking module. This is the built in redundancy of the Rotortug configuration. The tug can be used with 2/3rd of her bollard pull until operations allows repair.
Do you still have a question?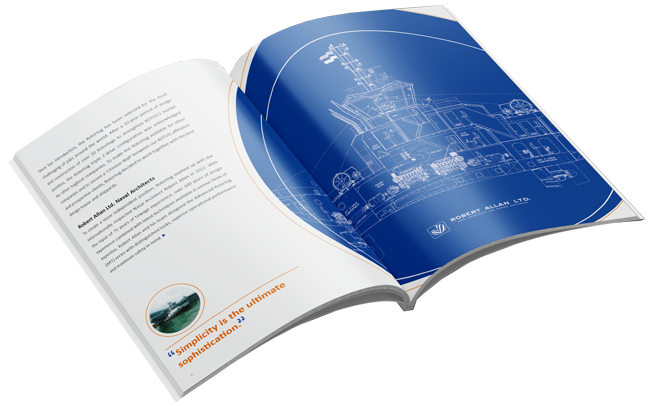 Download Brochure
See the Rotortug in action
Explore the technical details
Read the expert views on Rotortug
GET THE BROCHURE